High Quality Plastics: Factory Direct Savings
We Ship from Canada to US!
US Buyers Save Big!!
Classic Wooden Boat Docks
Commercial Grade for Residential Use
Watch our video to find out why the best Floating Dock Kits are for sale here!
Wholesale prices available with minimum order
Don't just make a dock, Make Memories!
Crafting your very own floating dock has never been easier and more reliable, thanks to Emax Plastics DIY Floating Dock Kits. Our time-tested solutions streamline the ordering process, making it as straightforward as selecting the size or design you desire. With just a few clicks, you can have all the essential components added to your cart: recommended floats, marine grade fasteners to secure the floats, framing hardware, and framing bolts, all tailored to your chosen design.
But here's the real beauty of it: these kits do not include the lumber or decking, allowing you the freedom to source these materials locally, suiting your wood grade preferences and budget.
For stability and security, you might also need mooring hardware to anchor your new dock in place. To address this, take a look at our Anchor article, where you can find descriptions of your anchoring needs as well as our own anchors and instillation tool.
If you ever find yourself in need of guidance or have questions along the way, our knowledgeable and dedicated staff are here to assist you throughout your dock-building journey. At Emax Plastics, we're not just providing kits; we're your partners in creating the perfect floating haven.
We also manufacture specially designed buoys
crafted for longevity, functionality and storability
Made by Boaters for Boaters
Heavy Duty Spill Trays Built for EXTREME Oilfield and Industrial Use
Our No Drip line of Spill Trays range from 12 gallon to 1100 gallon capacities

Commercial Grade Quality!
You Can Find Us All Around the World!!!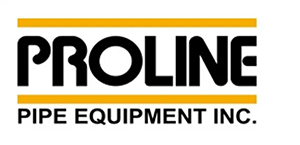 The exclusive distributer
of our pipeline stands since 1978.
Distributes our products around the World!!

Halliburton, Dow Chemicals, Shell, United Rentals
Traction, Suncor Energy, Conoco Phillips,
CNRL, Napa Auto Supply, Sherritt,
Cross Country Infrastructure, and Schlumberger